WELCOME TO MU DESIGN JEWELRY
We are living in a very strong cultural history, and I want to represent this on jewelry to make them live forever.
I appreciate my brothers and sisters feedbacks!
I had the pleasure of ordering a classic Masonic pendant from MU Design recently. I must say the experience was nothing short of exceptional. Bro. Murat Balkis' talent and dedication to his craft are truly remarkable and exceeded my expectations. The craftsmanship displayed in the piece is stunning. Every intricate feature is cast beautifully; the gold letter G is precisely set in the expertly crafted, silver square, and compass. Every detail is impeccable and showcases Bro. Bakis' remarkable talent. The quality of the material, fit, and finish illustrate his commitment to excellence. He provided regular updates, ensured that I was informed at every step along the way, and his prompt response times were impressive. I am delighted to recommend MU Design without any reservation whatsoever.


Chicago, USA

Paul (Mar. 2023)
Shipping was lightning fast. The box was here in Sweden within 5 days. This wonderful wooden box is beautifully crafted. The silver plate is beautifully engraved. Unfortunately I can't add a photo because the box is a storage place for a ring of the 32nd degree. The brothers from two lodges pooled the money for the ring and the wooden box. Since the two lodges are named on the fantastically beautiful silver plate and the brother who receives this beautiful gift is also named, I cannot publish a photo of it. But so much can be said: "Anyone who wants to give a loved one a valuable gift, be it a ring, cufflinks, earrings or similar, should under no circumstances pass by this perfectly crafted and absolutely noble wooden box. This wooden box rounds off every noble gift perfect." Brother Murat is a master of his trade. He is friend.


Karlskrona, Sweden

Stefan (Mar 2022)
Thank you, S. Murat and Mu Design. My experience ordering from you has been nothing but a pleasure from the beginning to the end. You took an item that you displayed and modified it to my needs and now I am the proud owner of a beautifully crafted AASR Rose Croix lapel pin. The attention to detail in the design is evident from the quality material used, the Rose Croix design, and the balanced weight and pin. Thank you so much, I look forward to ordering from you again soon. Kindest Regards, Darren

Abu Dhabi, UAE

Darren (Nov. 2022)
Brother Murat continues to amaze me with his talent and products. These custom collar tips shine, beautify, and personify the highest level of craftsmanship and adornment I have ever witnessed. Receiving these today was well worth the wait and reward. You will not be disappointed with your purchase either. Treat yourself to his talented creations today!

Texas, USA

Sean (Jun 2022)
My #1 place to go for very high quality and custom Masonic jewelry. Excellent service, open communication on all processes, easy shipping, and quick turnaround (even on custom pieces). 10 out of 10! Can't say enough great things about Murat, a true Brother.

Macon Missouri, USA

Bradley (Sep. 2022)
This is the absolute best ring that I have ever owned. Mu Design is very professional and timely. I will purchase again from him. Thank you for your eye for perfection. I'm very appreciative.


Florida, USA

Marlon (June 2020)
It's hard to describe how perfect this ring is , it is way beyond my highest expectations, the work that has gone into making such a unique item from scratch and by hand in incredible, and the ring fit is also exact.
Quite simply this is the work of a genius, many thanks bro. Murat.

Boston, UK

Richard (Mar. 2020)
Brother Murat is truly a gifted craftsman. His attention to detail both in his work and his communication to clients is most impressive. Highly recommended. I will most certainly be visiting his store again. Thank you Brother Murat.

Indiana

Paul (Feb. 2020)
studio vıew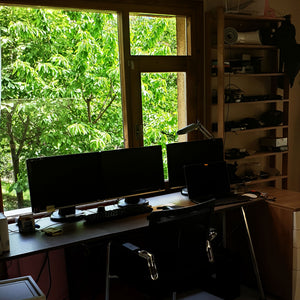 3D Designing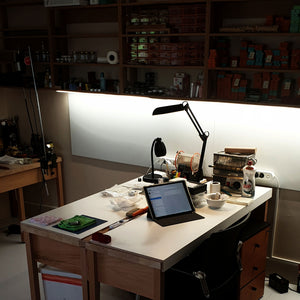 Enamel and Polishing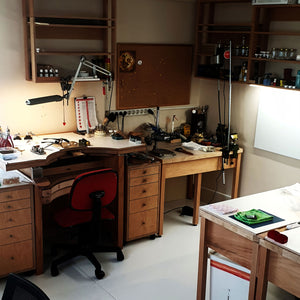 Workbench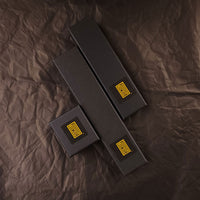 Handled with Care
The product will be shipped with a special gift package. In this content there will be additional information about the models, contact addresses, registration number and receipt. The Product is insured within the time of shipping.
Gift Box
For special occasions, you can choose a customized box with a small difference.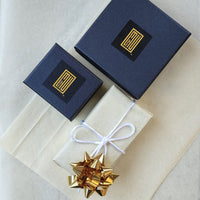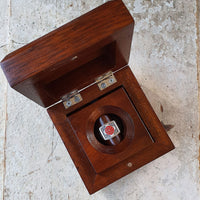 Wooden Gift Box
Valuable gifts should be given in valuable boxes. The text to be written on the handmade special wooden box and the special silver plaque inside is included in the price.